Portable Power Station can change the level of camping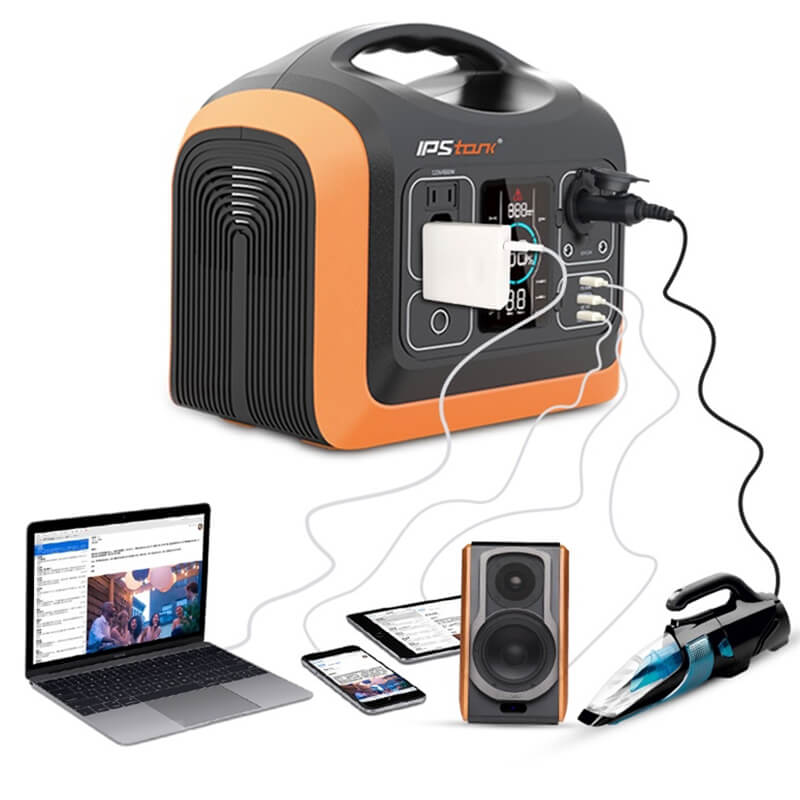 Camping is one of the major outdoor activities that has been continuing for decades. Be it with family or with friends, camping is a favorite activity of many. However, the face of camping has changed a lot in recent times. Some people go solo camping as well, and they need to be in touch with the outside world in case of emergencies.
Therefore, one needs to carry some electronic gadgets to make the journey safe and sound. But how do you plan to survive out in the woods without a charger for your electronic devices? A portable power station running on solar energy is your answer to that.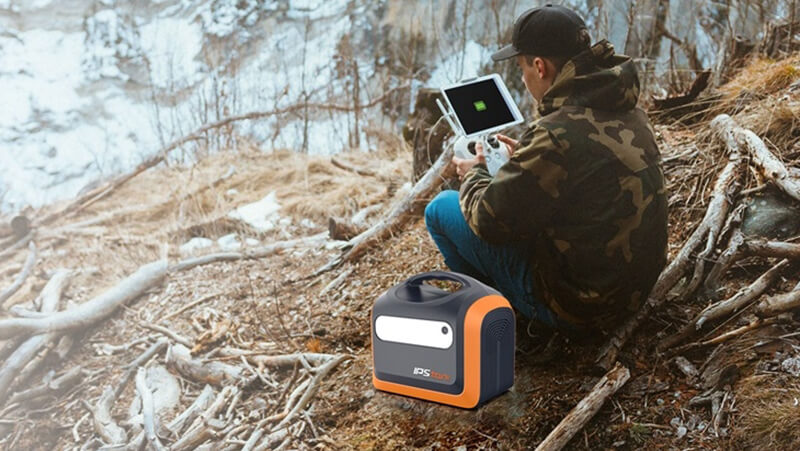 A tent and a few sleeping bags are not enough anymore and you require your cellphone, tablet and at least an LED light alongside. Some might even think of carrying a portable fan. In order to keep up with the changing camping gear, you need the best portable power station for camping as well.
Why do you need a solar station for camping?
At the camping site, you are obviously miles away from the comfort of your home. Your electronic gadgets need to be charged all the time. Therefore, investing in any random old power station is not advisable. Just like you get yourself some branded camping items, invest properly in a portable power station as well. Check the list of conditions before buying one. This solar-powered generator will offer you an electrical output whenever you need it.
A portable power station can easily be carried along and be used near the tent as it does not emit any harmful chemicals. With nothing but a little sunlight, the power station will absorb all the energy it needs so that your appliances can be charged even during the night. There are several modern versions of power stations that have different outlets and many USB ports to get everything charged at the same time.
Why a solar power station is an ideal choice
A solar power station does not make any sound while running, unlike a gas power station. This allows for a peaceful campsite and you can enjoy the beauty of nature all along. A small portable power station has the capacity to charge all your gadgets without making any noise and disrupting the tranquillity of the campsite. Moreover, this power station runs on solar energy and does not consume fossil fuels. This means that there are no pollutants emitting from the station.
You can breathe in peace without a blanket of smoke covering the surrounding area. Getting a power station to your camping site is easier than tugging in a large generator. You will also have to carry a jar of gasoline to get the generator running, but this extra baggage is eliminated with a solar power station.
Unlike gas generators, solar power stations require almost no maintenance. You do not have to worry about carrying gasoline or carbon monoxide. Portable power stations do not require much space and can be easily adjusted in the car. Investing in a portable power station before going camping is a wise idea because it will provide you with far more energy than you might need.
Your appliances will run without a pause and you will not face a hitch during your trip. Opting for the best portable power station for camping might seem a little daunting on your pocket initially, but be sure that it will be worth the investment.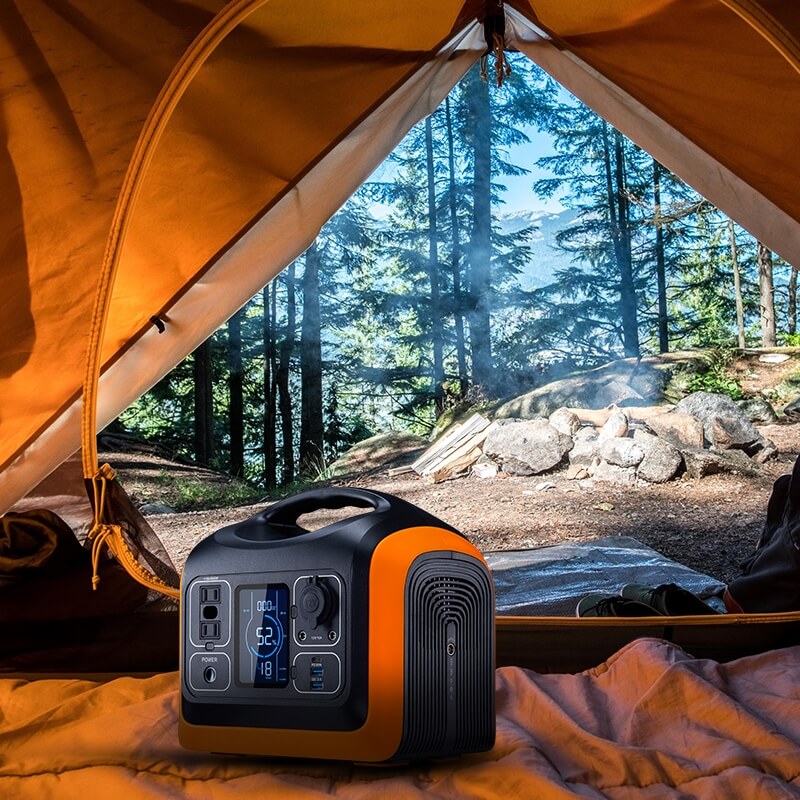 Things to consider before buying a portable power station
The importance of carrying a portable power station on your camping trip is non-negotiable. Power stations are durable and are designed to withstand even the harshest of weather conditions that are often common on camping trips. But before buying,  you need to keep the following points in mind:
Specifications – 

The power rating or the performance of the product is an essential factor to consider. Consider all your options before making a purchase. Make a list of the items that need to be charged so that you can buy the power station accordingly. A versatile power station might be a little expensive but it will be a good investment in the long run.

Weight and size – 

Portable power stations come in different sizes. But whatever may be the size, it will be handier than a gas generator. Often, the weight and the size are related to the power station's output capacity, and you need to delve into the matter before buying it. Purchase the one that matches your needs and also can fit easily in the car.

Features – 

Study the features of the portable power station so as to know everything about it beforehand. Not being able to figure things out once on the camping trip will surely dampen your mood! If you are unable to understand a few things, talk to an expert to know how that particular portable power station will be a boon for your camping.
Most portable power stations have an exceptional power source and can keep your electronic gadgets alive all throughout the trip. It is high time for you to do away with the bulky gas generator and switch to environment-friendly options instead. The best portable power station for camping might look small but is built efficiently to stand the rugged terrain and the exhaustion that comes with the trip.
Moreover, getting the power station charged with sunlight is as easy as it can get. Place the station in a place where the surface comes in contact with maximum light so that it can absorb enough energy to charge your gadgets even at night. The batteries are of high capacity and can sustain you even on cloudy days. Laptops, lights, phones and even a mini-fridge can now accompany you on your camping trip ,because there is no fear of their charge running out, courtesy of a portable solar power station!