New Generation Durable Solar Generator Manufacturer
IPStech is the professional Solar Generator Manufacturer, and IPStank is the brand for solar generators.
IPStank 2400W with solar panels creates an environmentally friendly solar generator system. It provides safe, clean, pollution-free, renewable energy. In addition, IPSTANK solar generator manufacturer has better durability. It is safer than similar solar generator manufacturer of the same power capacity. Even if used and recharged every day, the battery of solar generator will last approximately nine years.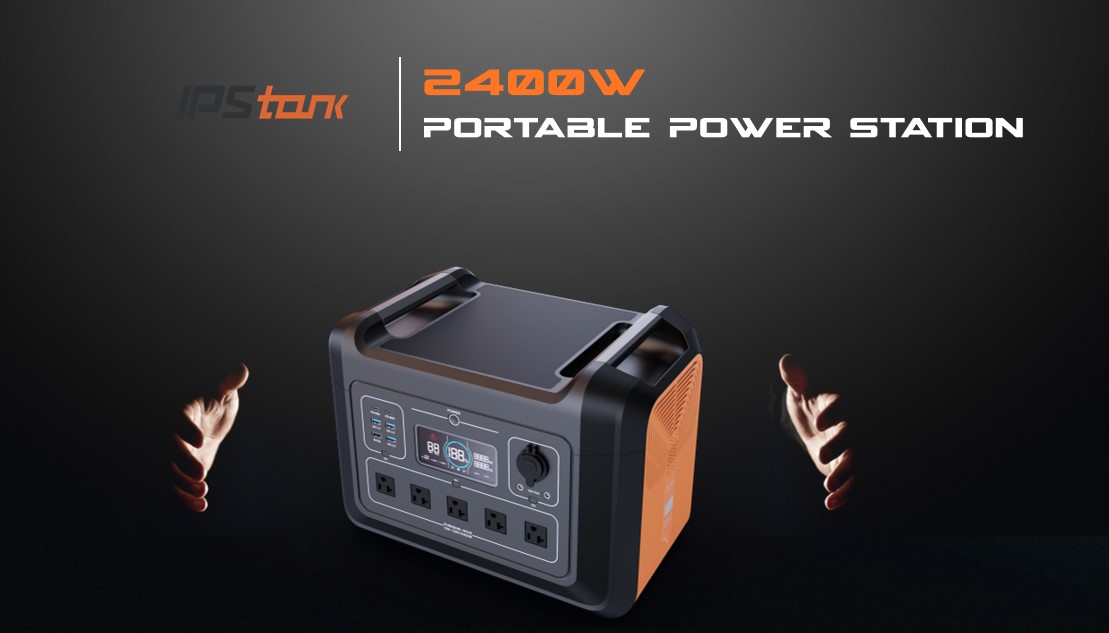 IPSTANK 2400W FEATURES:
1. Durable And More Economical
IPSTANK 2400 uses a safer and more durable lithium iron phosphate (LiFePO4) battery. Compared with the ternary lithium battery, which loses around 20% of its charge capacity after 500 cycles. LiFePO4 batteries last 3500+ charge cycles before falling to 80% remaining capacity. This means you can recharged it everyday, it will continue to function for 9 years without a significant capacity drop. Therefore product replacement and the need for repeat purchases are drastically reduced.
2.Quick Charge
IPStank 2400W solar generator can be recharged by 4 pieces solar panel. This means it can be recharged full again within 4 hours.
3.A Multi-functionalPortable Energy Station
IPStank has high output and 14 power ports of varying types. So it is compatible with 99% of equipment and appliances on the market.
4.Uninterruptible Power System (UPS)
When kept plugged into a wall outlet, any devices plugged into the Captain 2400 will run directly off the power supplied by the outlet. Within 10 milliseconds of a power outage, UPS function will restore power. This ensures the function of critical equipment, such as household refrigerators, CPAPs, and computers.
5. A Green Energy System
Users can match the IPSTANK 2400 with 100W, 220W, or 440W solar panels. In addition, its built-in MPPT charge controller automatically adjusts the charging power. This improves 30% better solar charging efficiency than traditional solar charging systems.
About IPSTECH
IPStank was created to bring a safer, more affordable, and longer-lasting solution to the portable solar system industry. Our strong environmental awareness and advanced technological skills drive us to bring high-quality, green, portable power to the world. It is a humanitarian belief that green power should be accessible to everyone.